Regaldive Holidays and Courses
Posted January 10, 2013 by admin in
Blog
Regaldive has over 23 years experience organising diving holidays worldwide. Offering liveaboard and resort-based diving holidays, whether you are just starting out, a fully fledged diver or just wanting to experience it, Regaldive have a huge range of holidays and trips for you.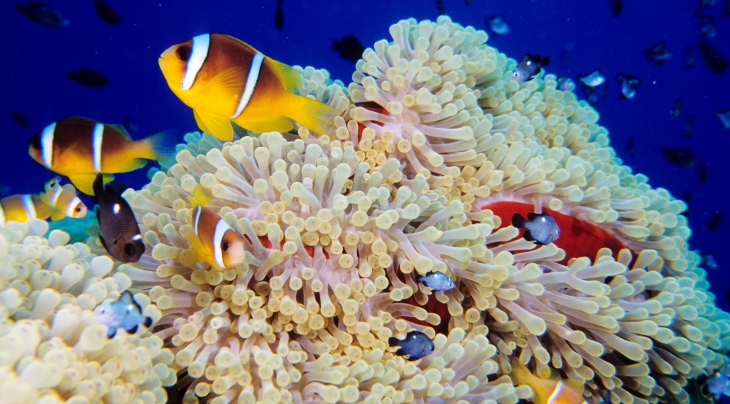 Having been in the business since 1988, Regaldive are experienced hands when it comes to diving holidays and have professional and friendly staff with a wealth of experience and knowledge. They have a vast range of holiday experiences from those wanting to learn to dive to technical diving holidays, as well as accommodating qualified divers. Boasting experienced professionals in a range of countries around the world, Regaldive pride themselves on providing quality and high-value holidays and experiences. The hotels, staff and liveaboards are carefully selected to ensure your safety, enjoyment and level of service are up to the highest standards, so you can relax and get the maximum from your holiday.
Hosting a range of courses in various countries, you can learn to dive in Egypt, brush up on your skills around the wrecks of Curacao or dive with whale sharks off Djibouti – there is something for everyone.
The diving regions that Regaldive host hotels and onboard experiences are Egypt, Oman, Malta and Gozo, The Azores, Maldives, Indonesia, Thailand, Borneo, Phillippines, South Africa, Pemba, Djibouti and the Carribbean. For more information on each of these destinations please visit the destination webpage.
Regaldive also offer amazing onboard journeys for those who want to experience life on a liveaboard. The Red Sea, Sudan, Djibouti, Oman, Maldives, Carribbean, Indonesia, Thailand, Phillippeines and the Galapagos Islands make for some incredible diving spots, and you won't miss a thing when living onboard. Trained staff will cater to your needs from cooking to entertainment, diving to driving – the boats, staff and people used during the liveaboard holidays are brilliant. For more information on the liveaboard experiences, please visit the liveaboards webpage.
You don't have to be a pro to go on a diving holiday either. Regaldive offer fantastic courses for all stages of diving; Learn to Dive courses, Junior diving for the kids, Advanced courses, BSAC courses, Technical diving, National Geographic and Newly Qualified Diver courses can all be experienced with Regaldive. For more information on the courses available, please visit the dive courses webpage.
For more information on the Regaldive holidays and courses, please visit the website:
http://www.regal-diving.co.uk/
http://www.facebook.com/regaldive
https://twitter.com/regaldive
Call: 01353 659 999